Our Stories
For youth, reconnecting to their indigenous culture can be a powerful way to heal from past traumas and to envision a stronger, healthier future. Traditional teachings can empower youth to make strong connections with family and community.  Read personal stories to show the lasting impact of this important work.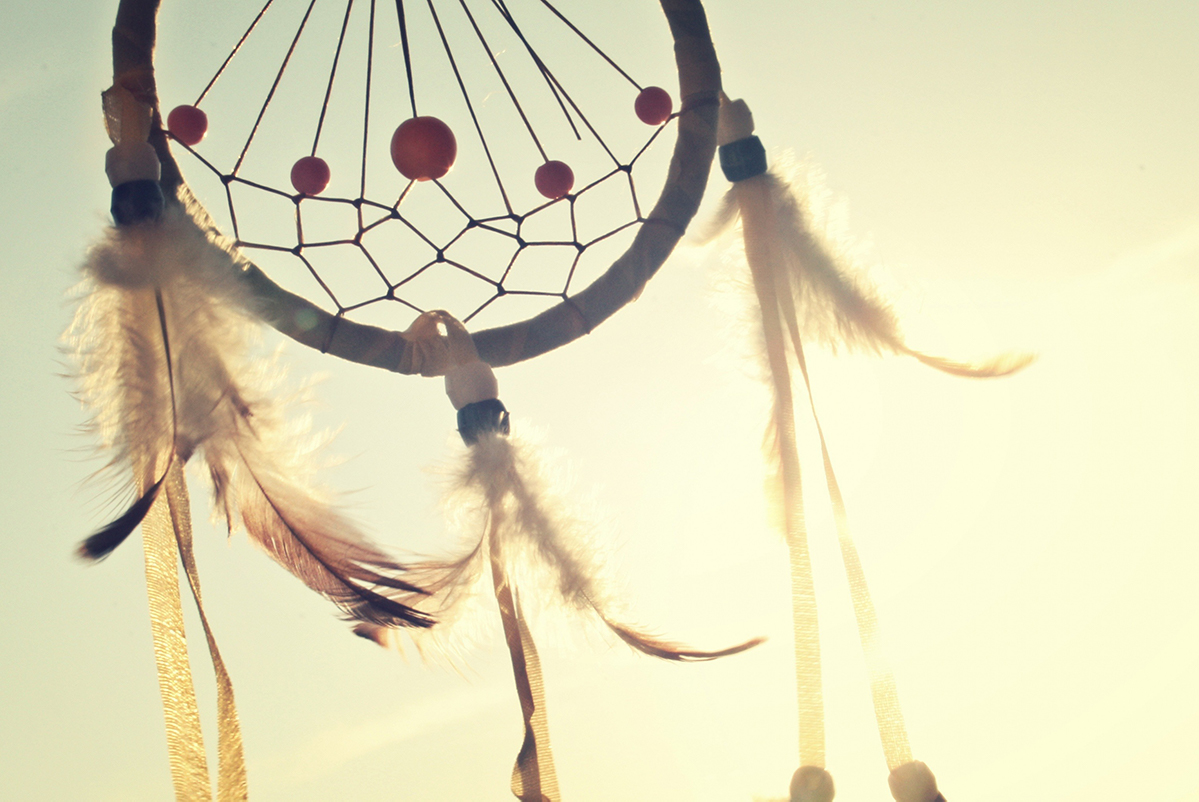 "These are my mother's words: you can't learn on an empty stomach."
Marcel Desjarlais
Cultural Resource Coordinator
Marcel Desjarlais, Cultural Resource Coordinator for Spirit of our Youth burns sacred herbs of sage, cedar, or sweetgrass. As he sweeps the bundle back and forth, an earthy aroma and smoke fill the room. The young people gathered around him breathe it in.
Both a blessing and a cleansing, the ceremony clears the home of negativity and opens the minds and spirits of those who live here to a new day of learning. "Every day begins with a smudge and ends with a smudge," says Marcel. "It helps connect these young people with their cultural heritage."
According to Marcel, many of the youth involved with Spirit have experienced trauma, neglect and have been in the system for most of their lives. Some have a distorted view of what it means to be Indigenous based on negative stereotypes and the abuse they've experienced in their own family. Some are ashamed to be Indigenous. And he wants to change that.
 "Indigenous people, especially youth, are struggling from an identity crisis. We have youth who don't know who they are or where they came from and don't speak their language or know their culture or their practices. Whether it's ceremony, language, dance, song, whatever the youth need, I make it happen for them," he says.
When a youth comes to live at Spirit, Marcel first asks them their name, and from their name, he knows the community they come from. He makes himself known to the family or the Elders of the youth's community. "I break bread with them, I do ceremony with them, and introduce the youth back to their culture and their community."
Marcel also includes food when he visits the Spirit houses. He makes bannock and often cooks with the youth. Marcel and other staff members bring dry meat, and wild fish and meat to the houses; comforting and familiar food for youth who come from remote areas. Food opens the door for important conversations with youth both in the kitchen and at the table.
"These are my mother's words: you can't learn on an empty stomach."
Life at Spirit 5: The Heart of the Home
Like every house, the kitchen of Spirit 5 is the heart of the home. On the wall is a large calendar that maps out the routine and schedule for each youth living there. The calendar is consulted and updated daily, so both the staff and the youth know what the day will hold.
Cooking with the youth also provides a deliberate space for conversation, says Youth Worker, Paul. "Their culture is important and we like to make meals using traditional Indigenous foods. It's just one of many ways to help connect them to their culture."
Dry meat, wild fish and game are sometimes brought in when available. While Cultural Resource Coordinator, Marcel Desjarlais, visits regularly to make bannock.  "I try to combine what they want to eat with creating a healthy, balanced meal," says Paul.
Life at Spirit 5 isn't much different than any other household. Besides cooking and eating meals together there's a lot of routines and recreational activities including soccer, dance, swimming lessons, and sporting events.
"A typical day is different every day," says Paul. "But we try to have a routine because routines work. If things get disrupted, they get disorganized and that can cause anxiety."
All five Spirit of Our Youth homes house First Nations, Metis or Inuit children and youth age 3 to 24.
We are based in Edmonton, Alberta but accept referrals from across Canada.
Spirit of Our Youth and WJS Canada
Spirit of Our Youth is a division of WJS Canada . WJS Canada provides a wide range of programs and services to children and families across the country.